James A. Brown

USS ASTORIA Medical Officer
Wounded in Action, 9 August 1942

-photo courtesy of grandson Tim Brown

From USS ASTORIA and the Men Who Sailed Her:


James A. Brown, then a Lt Cdr in the Medical Corps, went aboard ASTORIA at Pearl Harbor from the admiral's barge, as the ship was underway for Midway:
"At Savo Island on 9 August 1942 I was awakened by the General Alarm and went to my station aft. I ordered five men atop the after turret to help rescue the men in sky aft. They were downed. I ordered a replacement when they were shot down and the replacement saved the officers and men. I left the ship by a line tied to the after rail after the men able to be put on a raft were taken care of. Commander Shoupe thought I might be needed by those on the raft."
The group was rescued by the destroyer WILSON [DD-408] after being in the water about eight hours. Brown suffered a small wound in his left thigh. He bled from both ears for five days and coughed up blood for four months. He was transferred to the HUNTER LIGGET [AP-27] on the day he was rescued:


"It took four months to get to the U.S. I was aboard the HUNTER LIGGETT in charge of all orthopedics and surgery. While I was aboard the WILSON I operated on the wounded using a double dose of morphine, a basin of alcohol and sulfa powder—one after another.



"I was retired from active duty 19 June 1946 and remained in the reserves. I retired from the Navy 5 September 1964 as a captain."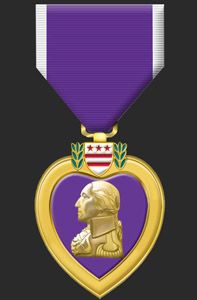 Sources
Brown, Tim. Private photo collection.
Jones, Pat (ed.)
The USS ASTORIA (CA-34) and the Men Who Sailed Her.
USS ASTORIA Reunion Association. Privately printed, 1992.
Return to Ship's Crew
BACK TO USS ASTORIA HOMEPAGE