Thomas O. Storey

Savo Survivor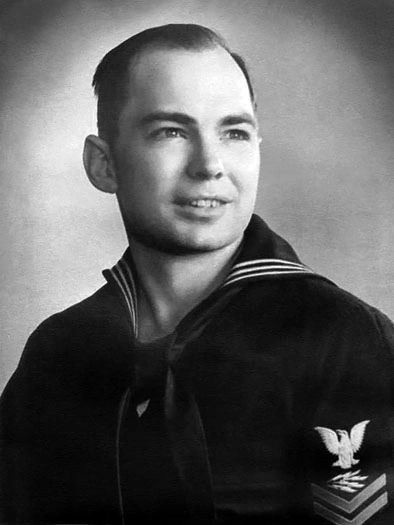 Thomas O. Storey as a RM2/c in 1945.
-photo courtesy of son Travis Storey

Thomas Storey came aboard USS ASTORIA CA-34 in April 1942
. He served aboard the "Nasty Asty" at the Battle of the Coral Sea, the Battle of Midway, and the invasion of Guadalcanal. On the night of 8-9 August 1942, Storey and his shipmates endured the Battle of Savo Island. Uninjured, he served in a bucket brigade to help save the ship until ASTORIA was lost. Storey was taken aboard the destroyer USS BAGLEY DD-386 along with many shipmates and evacuated from the area.
Storey later served aboard seaplane tender USS KENNETH WHITING AV-14 and destroyer USS McCAFFERY DD-860.
Sources
Storey, Travis. Private photo collection.
Return to Ship's Crew
BACK TO USS ASTORIA HOMEPAGE